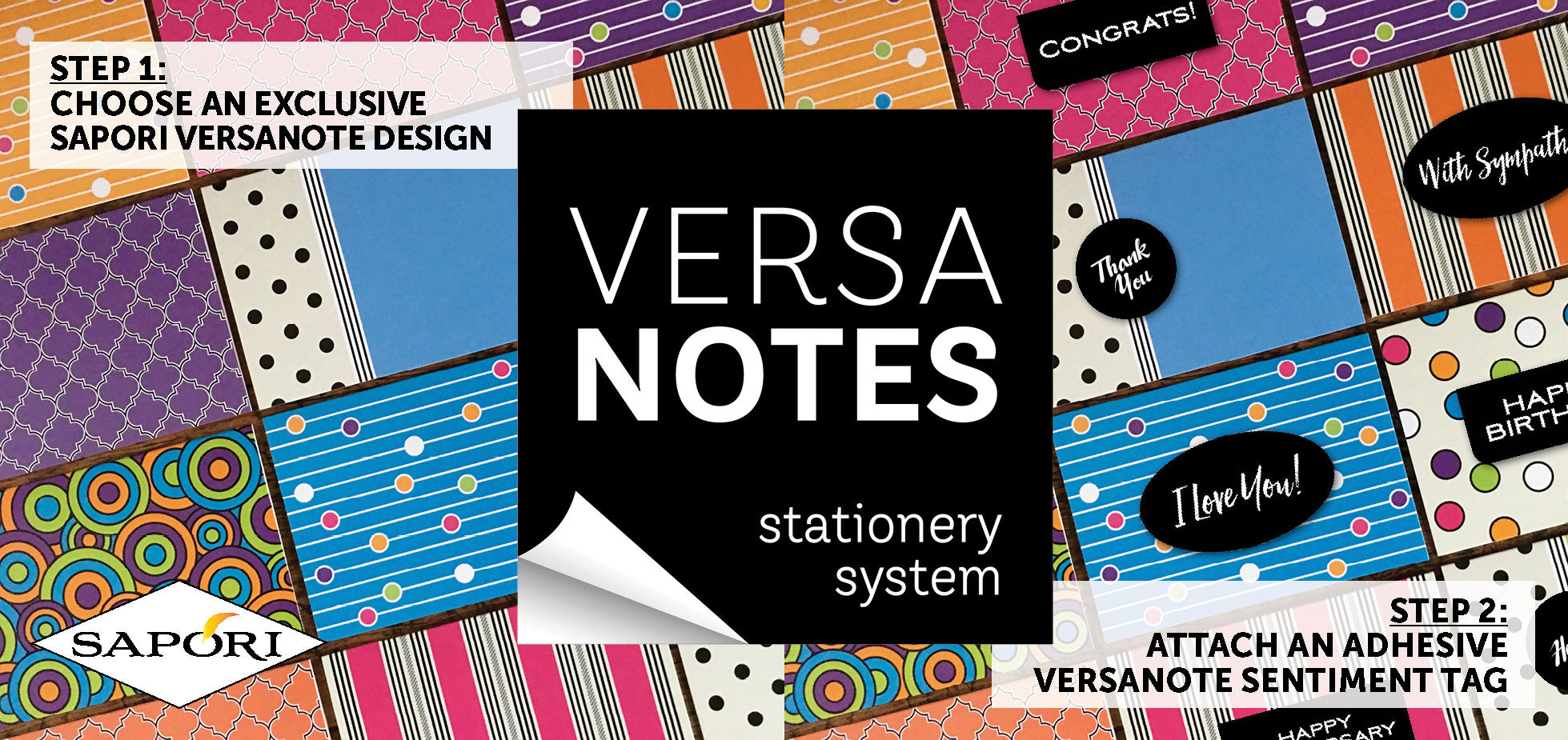 BE PREPARED.


Have you ever been unprepared for a situation and you wish that you had taken some precautions? You could have gone to the corner drug store or the big box store but there wasn't time. Had you just kept a decent supply on hand you wouldn't be caught off guard.


I have a solution!


I want to introduce you to my new product line VersaNotes. A stationery system which gives you versatility and peace of mind by providing a supply of creative correspondence solutions at your fingertips.


It is quick and easy.  Order a card design set then choose a sentiment tag set and put them together to fit your likes and needs. Mix and match, have fun and never be left unprepared.


For example, you may need a bright and fun birthday card. Choose a Pop! Brights design (They come as a set of 10.) and then you can add on the Happy Birthday sentiment tag (Also a set of 10.) You have birthday cards for today and for the future!


They are easy to put together. All you have to do is peel the backing off the sentiment tag and place it on the front of the note card. Take some care to make sure it is placed nicely. We have a large variety of sentiment tags in various shapes and messages available. 


Buy a couple different designs or colors and stay stocked with a variety of sentiment tags. 


Another option is to use the VersaNotes as they are without a sentiment tag. They are nice by themselves. That is up to you. That is what makes them such versatile notecards!


All
VersaNotes
come in box sets with 10 of the same design as well as 10 white envelopes. Click
here
to see the current selection available on sapori.co.
Scott Saporiti is the President/CEO of SAPORI, an online greeting card and stationery company headquartered in Valparaiso, IN.
Visit us at saporistationery.com for VersaNotes, box sets, gifts, stationery and more.