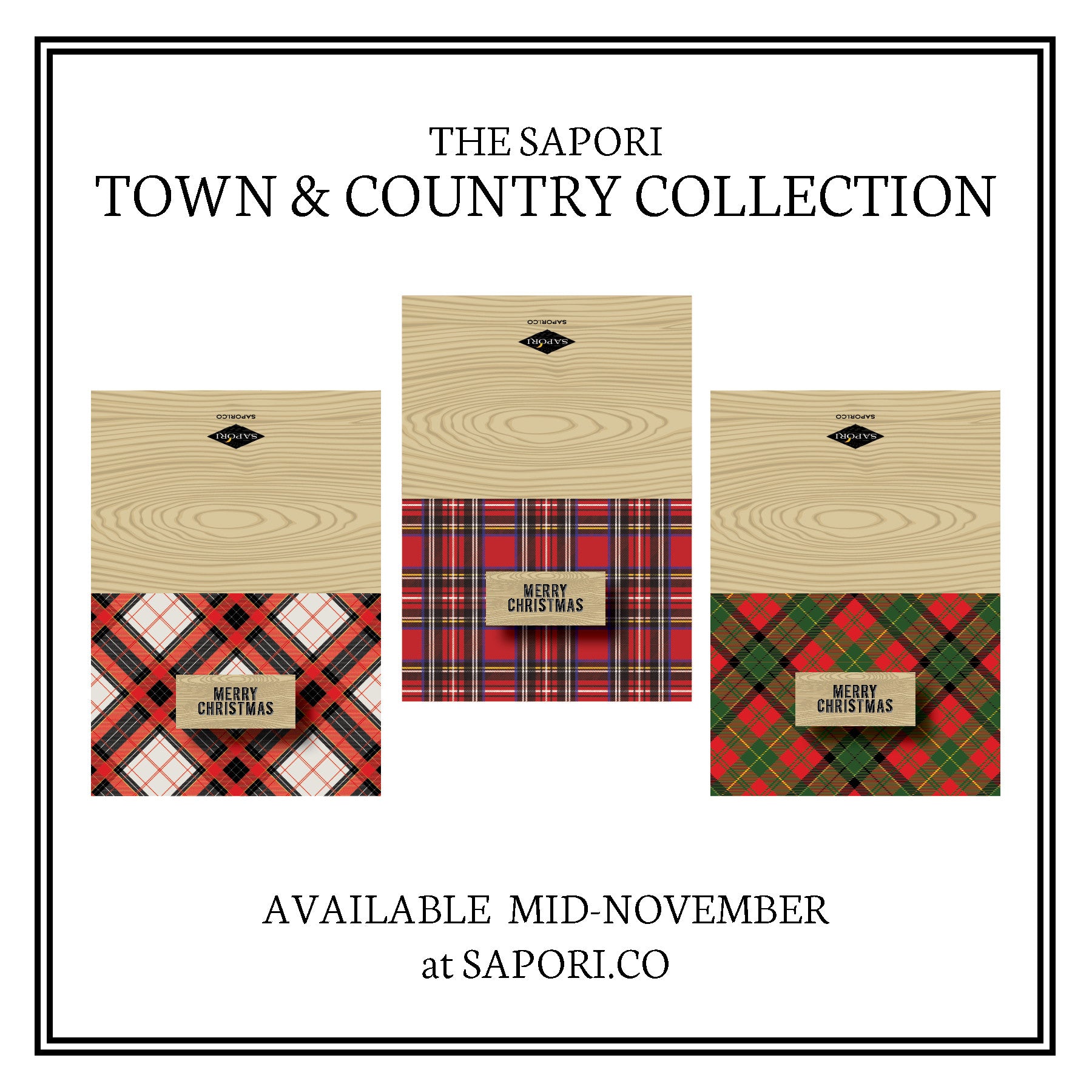 After the Launch... Six Things to Check Out in November
When I began processing the concept of SAPORI in 2014, there was an unfiltered creative response from my right brain. While the left side was in distress over the incredible disregard for my perfectionist Virgo-organized self. Oh the expectations! The burden! I love it!
I realized immediately that I needed a plan, a schedule and a vision for the future before I could even start. Sadly, for those I live with, it meant everything I saw was a potential "new idea" and I had to cut it out, print it out, buy it, or take a photo of it. I stored them away squirrel-like waiting for the right moment... and then the fun began!
Since May, I have been able to channel a lot of my inspirations and travels into my designs and I truly believe that SAPORI - Colorful and Bold. Flavored to Taste., will find a home in the hearts of design enthusiasts and creative communicators.
So... what is coming next?
The SAPORI Town & Country Holiday Collection (mid-November)
(A 3-dimensional mix of three plaids paired with woodgrain creating timeless holiday correspondence. )
The SAPORI Holiday Door Collection (mid-November)
(A welcoming 3-dimensional mix of six colorful and bold holiday wreaths attached to the soon to be iconic SAPORI front door correspondence card.)
Introducing Snow & Graham, a Chicago-based paper products company joins the SAPORI product mix. (mid-November)
and then watch for my blog posts...
CHRISTMAS CARDS. Why? (November 7 Blog)
GREETINGS! How to Write an Annual Holiday Letter (November 14 Blog)
YOU ARE VERY SPECIAL TO ME! Black Friday/Cyber Monday Offers (November 21 Blog)
Please stay connected with SAPORI by signing up for our email list on the site, like us on Facebook, and/or follow us on Twitter, Pinterest or Instagram.
Don't forget to write.
XOXO,
Scott