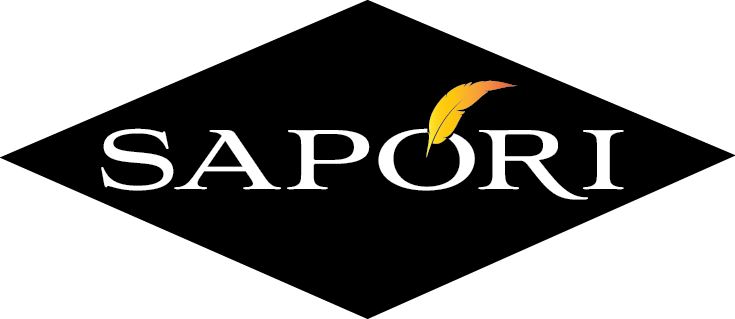 Welcome to SAPORI!
I am very close to the word Sapori, an Italian word for "taste". It is part of my last name, part of my culture, part of me. It seems like the perfect name for my new company where I get to share part of myself and my tastes with you. 
There was a time when I thought that starting a new company was outside of my grasp, the gold ring hanging strategically 'just far enough away' where I would miss it on each go around. Then something happened. I just went for it! I reached a little further with all the passion I could find inside myself and just did it. Viola! Here we are! Viva SAPORI!
A big thank you to my husband Mark who encourages me to follow my dreams and my two sons, Christian and Hunter, for reminding me about self-discipline and "an eye on the prize" work ethic. 
I have always enjoyed bold color, interesting textures and clean modern design. But, I also love traditional patterns, color palettes and imagery. The SAPORI Collection is a great example of patterns and colors that work together and can also stand by themselves.
I appreciate fine design and luxe items like the beautiful and creative products I have curated from talented artisans all over the country. There are many handcrafted cards, journals and gifts available in the Holiday and Guest collections.
I also like to uncover the playful and whimsy like the WAFF collection for adults and kids alike. This creative entreprenuer started her company with her ideas and her waffle  maker!
I hope you enjoy the site and look forward to your patronage and your feedback.
Grazie!
Scott